If you think virtual try-on solutions in e-commerce is one of those marketing gimmicks that will soon be out of fashion – well, think again! That said, let's put it out there for the sake of emphasis: virtual try-on is not a marketing gimmick; it is one of the tools and technologies that are equipping e-commerce retailers with different shades, levels and dynamics of customer engagement.
It is all too clear that we live in trying times as the world is moving much too fast towards contactless realities, mainly caused by the ravaging powers of the global health emergency. Across the fashion industry, for example, e-commerce retailers are outstripping one another with the power of virtual reality. Only a tap on your mobile device could give you different levels of feelings and sensations with a fantastic effect on various aspects of life.
Beatrice's experience is worth recounting. She visited a retail fashion store and fancied almost every item on display: shoes, sunglasses, all. Though she was not swayed enough to pick up half of what was on her wish or shopping list, she so wanted to try them on for size, colour, fitting - but she couldn't do so much. She felt rather uncomfortable having to try everything on without the ready cash for them physically. You know that feeling stops you in your tracks even when the things you have always loved are right there before you! With virtual try-on, Beatrice and her likes are now in a different world of shopping possibilities.
We, you, I don't need to dash across the road, or wait for the traffic lights to turn green, or get ticketed for wrong parking, or miss the train, then enduring a long wait for the next arrival – all that has been rendered old-fashioned or an outside option when we want to go shopping for cosmetics and fashion accessories on e-commerce websites: glasses, shirts, trousers, makeup, footwear, jewellery and more. Yes, right on your mobile device, at the comfort of your home, an experience awaits you: the experience of virtual try-on! "Virtual technology is commonly applied to shoes, apparel, accessories, jewellery as well as makeup, where consumers long for a sense of touch and feel. And they have the total freedom regarding decision making, trying and choosing products at their own pace, without feeling the pressure to make a purchase." (Zhang, 2021)
That is the world in which we live right now.
So, what does this mean, and how is it transforming perceptions, enriching experiences, and rewarding retailers?
Virtual try-on solution and how it fits into user experience
Many famous brands are making strategic investments in virtual try-on solutions. And this is posting great returns for both the consumer and the retailer. Let's check out some of the benefits shoppers enjoy with virtual try-on on e-commerce platforms.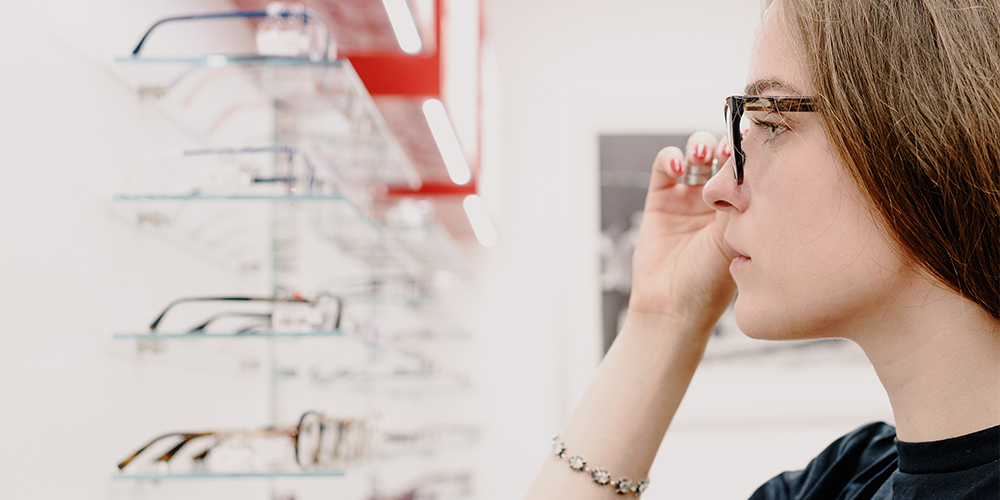 Try before you buy: As with Beatrice, the most exciting and reassuring part of shopping is to have the luxury to try, test, feel, or touch a product before making a payment. This has been a regular, traditional pattern of behaviour with shoppers. But with today's rules and restrictions in physical stores, the shopper is confronted with limited options. Virtual try-on has unbuttoned several exciting opportunities for shoppers who can now interact with the product of their choice for colour, size, texture etc., with the power of VR-powered tools wherever they are.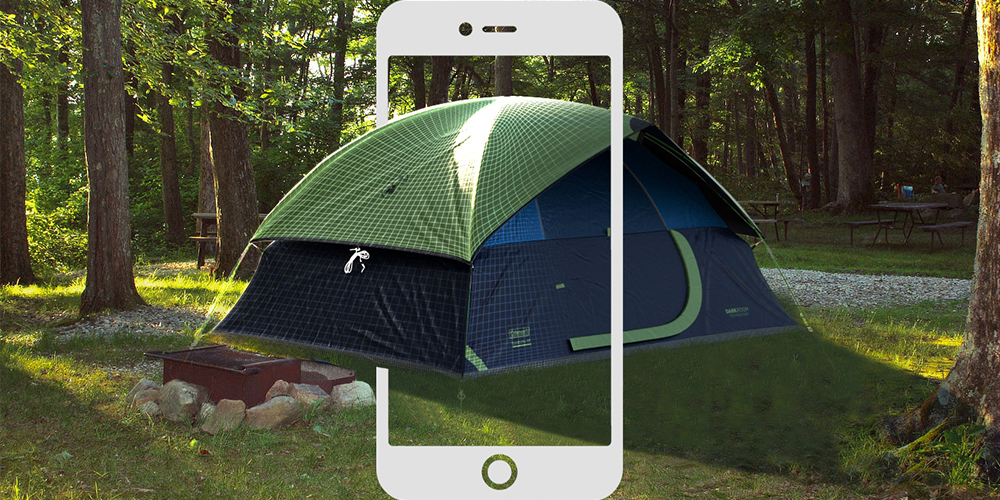 Try without borders: Whether the shopper is in the Americas, Africa, Europe or Asia, the absolute beauty of virtual try-on is that it is available and accessible to shoppers anywhere. Remember the power of cloud computing and distributed databases of e-commerce? Yeah, user experience is not limited by space or time.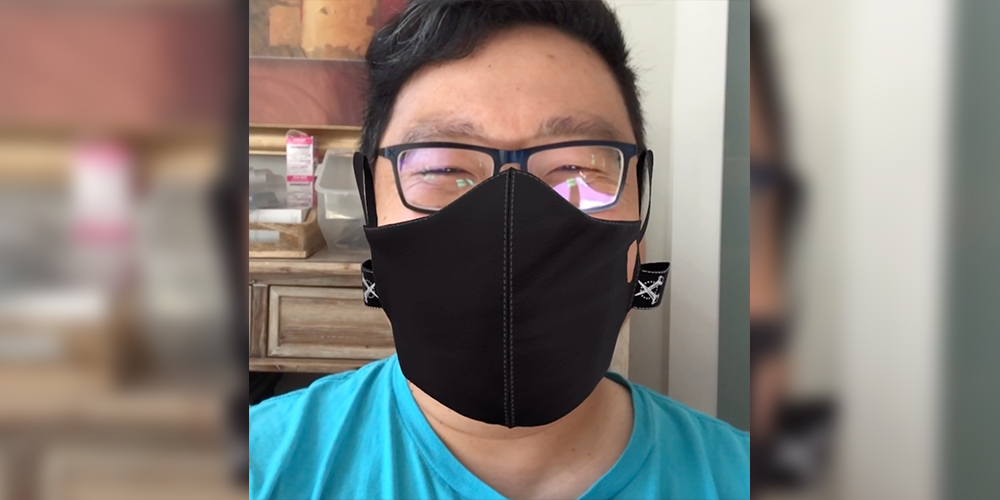 Convenience and flexibility: Imagine the world of comfort a shopper stands to enjoy exploring lots of options on his mobile device. Yes, no stress with traffic, no stress with distance, no stress with logistics – it is all on the mobile device.
Options and combinations: Fashion is all about what matches and what does not, what is hot and what is not: yellow on red, burgundy on black, purple on white, crimson glass frames on red lipstick – the possibility is limitless and frictionless with AR-powered virtual try-on. This avails the visitor with options, fun, and excitement. It is reported that up to 70% of customers are more likely to stay with a brand that offers an engaging, frictionless experience. There are no two ways about it!
Shopping with friends and family: Yes, do you wonder how this is possible when it's all on a mobile device? Social media is a critical part of the Internet revolution that is changing our lives today. So, online shoppers can share their virtual try-on photos on their social media platforms, and the comments are often exciting. In minutes, thumbs-up and thumbs-down guide and enrich the user experience with a buying decision that fits and matches.
Let's flip the coin and look at the enterprise segment of virtual try-on. How are brands changing and adopting virtual try-on tools and technologies?
Benefits of virtual try-on to e-commerce retailers
Boosting loyalty and sales: Customer engagement impacts sales and customer loyalty. With an enriching user experience that keeps customers coming and getting value for money, they will hardly go elsewhere to try the competition. Virtual try-on is at no cost to the customer, which helps to deepen loyalty and bottom line.
Analytics & performance reporting: Ecommerce thrives on analytics, which helps with data for product modification and improvement. All consumer brands' related activities are monitored and deployed in measuring successes or failures of campaigns.
Customization and personalization: Customers can modify products to their taste and preference in their interaction and engagement. This helps retailers make products that suit specific groups of customers using the generated data and predictive technology.
Reduced returns: With try-on solutions and experiences, the rate at which customers return products is drastically reduced if not eliminated. 3D modelling ensures that the virtual products are identical to the physical. Whether app-based or web-based, virtual try-on gives the consumer an authentic experience.
SEO and website performance: Google analytics is quite critical in evaluating the performance of an e-commerce website. Yes, Google analytics is attracted by websites that prioritize user experience, thereby ranking them high in its algorithm.
Some brands that are making an impact with virtual try-on
Global brands such as Michael Kors for men's and women's wears and accessories; Nike for sports wears; L'Oreal for cosmetics; Timberland for clothing; these brands have leveraged the power of virtual try-on, giving customers some surreal experience. With an accurately rendered image of the product, users are excited to put themselves through this brand experience with a low margin for error.
Final thoughts: Try, try, and try it on:
Tools and technologies that enhance user experience are the in-thing for consumers in the e-commerce space. Virtual try-on makes a significant impact on the way shoppers enjoy their shopping with its hyper-realistic visualization. Once here, e-commerce will not look or go back to the old-fashioned methods of user experience. It is only a matter of time before the curtain draws further on on-site engagements.
CELA Technology is a game-changer in VR, AR technologies powering e-commerce into the future. Contact us for a VR, AR technology that suits your e-commerce business.