It is one thing for a company to go the whole hog in bringing a product or service into being. It is entirely different to ensure that the product or service reaches the target audience's hands within strategic time frames.
If that is a widespread business expectation, let's support it with a short story.
Stanley and Tracy started small as a furniture company in their part of the city. Other furniture makers did too. The furniture companies shared the same local source of raw materials and other business variables in their environment. Every furniture maker was terrific at their game – they all turned out great designs and concepts, which attracted extensive patronage to the different furniture makers. But in time, Stanley and Tracy's products were more in homes and offices beyond the primary business location of the furniture companies. Stanley and Tracy soon became the trusted furniture everyone desired to have in their living or office spaces. The secret was not in the woods or the upholstery.
No. The secret was elsewhere!
Stanley and Tracy realized that marketing was just as important as great designs and concepts at some stage in their enterprise. That realization nailed it for Stanley and Tracy! The likes of IKEA, which we all know today as a leading global furniture maker, might have started just, like the same way! Who knows!
Yes, in every way one can imagine, marketing goes a long way in making this process possible. It takes a combination of different marketing tactics and strategies to create specific activities that attract, delight, and engage a brand's target audience or market and expand its growth potential.
Well, let's not tiptoe around the matter when we can quickly hit the road straight up to get to the meaning of marketing.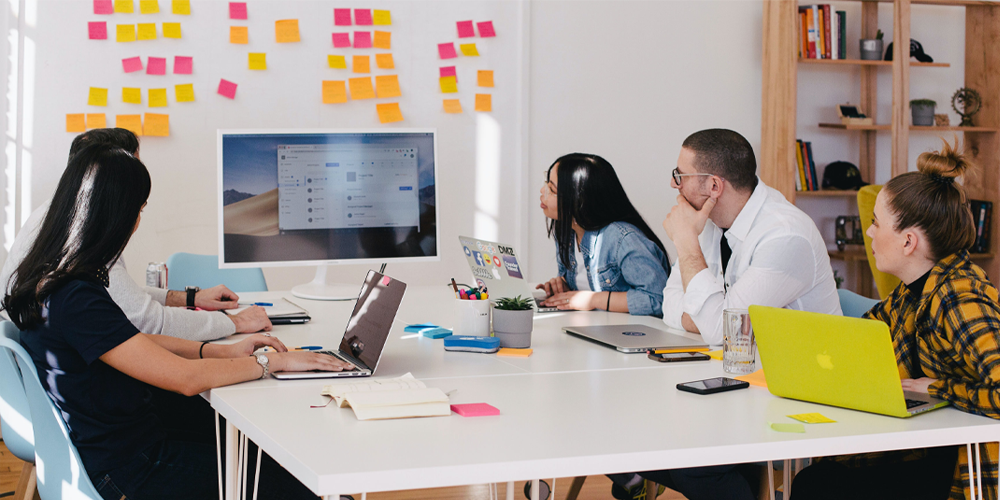 What is marketing?
From an overview of its definitions, marketing is the totality of the activities, tactics and strategies that companies put together and executes over time to promote and sell their products and services.
Beyond just promoting and selling its products and services, marketing supports a company with the overall objective of building meaningful, long-lasting relationships that endear the company to the hearts and minds of its customers. It is an enduring relationship that thrives on strategic interactions and engagements between brands and their customers. Yes, it does not happen by sheer chance; a lot of work makes the relationship a mutually beneficial experience!
American Marketing Association (AMA) puts marketing as "the activity, set of institutions, and processes for creating, communicating, delivering, and exchanging offerings that have value for customers, clients, partners, and society at large."
AMA's definition touches on the broader impact of marketing, with a perspective that makes marketing an easily open experience to socio-economic and technological changes in society.
Of course, marketing, by its essential nature, is dynamic and consistent. Indeed, over the years, things have evolved in leaps and bounds, and marketing is one of the biggest beneficiaries of this transformation. Hence, one of the most popular terms used concerning the Internet today is digital marketing! And it is no longer open to debate anywhere that one of the most extraordinary things to happen to the market has occurred with the reality of digital transformation.
So, let us, in this post, dive straight into digital marketing and see how emerging technologies have impacted this phenomenon in recent times. More specifically, let us see how augmented reality and digital marketing are shaping and reshaping each other. Shall we?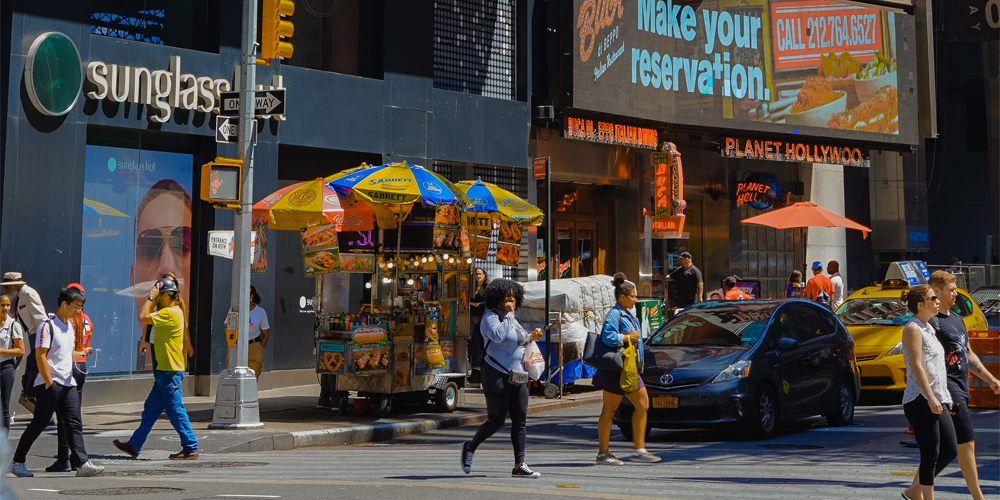 What is digital marketing?
Digital marketing is "the component of marketing that utilizes the Internet and online-based digital technologies such as desktop computers, mobile phones and other digital media and platforms to promote products and services" (Wikipedia, 2021). Yes, the difference between traditional marketing and its digital side is the digital or online component.
Of course, the evolution of the Internet has been so fast and furious that innovation is becoming an everyday experience. Marketing has been at the centre of this frenzy of creation, gaining massive growth in the process with relevant technologies, giving rise to the 5Ds of digital marketing.
The 5Ds include digital devices, digital platforms, digital media, digital data and digital technology. Shall we take a quick look at each of them?
Here are the essential 5Ds of digital marketing
Digital devices:
As you are reading this post, up to 5 billion people are using mobile devices, inches away from their hands across the world. The implication of this statistic is quite overwhelming for digital marketing, as it helps millions of businesses to interact and consistently engage with billions of customers via their mobiles devices, laptops, desktops and all. These impacts lead to generation, conversion rate and business income.
Digital platforms:
Millions of people join or sign up on different digital platforms almost daily. From Facebook to Twitter, Instagram to LinkedIn, YouTube to TikTok, Snapchat to Google – what else? The list is seemingly endless. Businesses use these platforms to promote and sell their products or services, while consumers, for their part, use the same media to access the products or services that meet their needs. Marketing has grown used to these platforms that wherever any of them is banned, the outcry and fallout are usually critical for businesses.
Digital media:
There are multiple media around, and people and businesses are exploring these every day. Marketing emails, online messaging, and social networks constitute digital media that support marketing strategies and executions. With billions of people and entities using multiple digital media, it has become increasingly easy for consumers to be conversant with new products, sales promotion and more.
Digital data:
Every journey and engagement in the digital space is tracked and measured. When consumers download apps, sign up for services, participate in surveys, relevant data is collected and stored. With such data and resources, businesses can know and understand the consumers' behaviour and consumption patterns, choices, and preferences. This process ultimately provides insight for brands to develop new products or modify existing ones, target and re-target prospects and customers. Of course, data enhances user experience and improves buying rate.
Digital technology:
Is this the biggest of them all? Well, digital technology is an exciting page-turner in the narratives that are changing the dynamics and fortunes of digital marketing. These are tools and multiple devices, applications and resources, software and hardware that help generate, store or process data for marketing or other purposes. It is safe to say that out of these 5Ds; digital technology is the 'D' that drives the other Ds. This is where digital transformation has made a far-reaching impact with 3D visualization, virtual reality, mixed reality, cloud computing, smartphones and – especially for this post – augmented reality (AR).
The purpose of this post is augmented reality and if you have read to this point, then let's see how it has impacted digital marketing.
How AR has disrupted the digital marketing space
Moving to a different apartment, Mathew and Cynthia, in their early thirties, did not have to venture out to shop for items for their new apartment. Being very freaky about details and choices, they would have loved to do so: visit physical stores, try things out, feel them, and assess them before ever putting money to it.
They needed furniture, home appliances, a new wardrobe and more, and these would have warranted them to go to on-site stores to check these out for size and other considerations. All that way of doing things has changed. This is the narrative that augmented reality (AR) has brought to online user experience and e-commerce platforms.
So, what power and impact does augmented reality bring into digital marketing?
Like Mathew and Cynthia, millions of online shoppers tap into enhanced user experience almost as a way of life, with the coming of augmented reality. Augmented reality is all about technologies embedded in mobile devices, laptops, headsets, 3D glasses that enable users to overlay digitally-generated input onto the user's real-world environment. This way, AR allows customers to experience and interact with a product in all its dimensions.
Let us look at some statistics. According to statista.com, mobile AR experiences in terms of spending hit $1.38 billion in 2020, while consumer mobile AR spending will spiral to $1.93b in 2021 before finding new all-time levels by 2024. These figures directly impact the number of mobile AR users hitting over 800 million in 2021 and estimated to reach 1.73 billion by 2024.
Indeed, the numbers are changing exponentially! The transformation has been mindboggling, and the impact has been felt in enterprise and consumer segments of the marketing space. Flowing from that, it is not surprising that over 70% of customers now enjoy the exciting option of using AR capabilities to preview products – from product sizes to colours and more. Apart from its effectiveness in helping users to make buying decisions, AR comes with the fun factor; it comes with a refreshing way of enjoying a shopping experience that is both seamless and frictionless.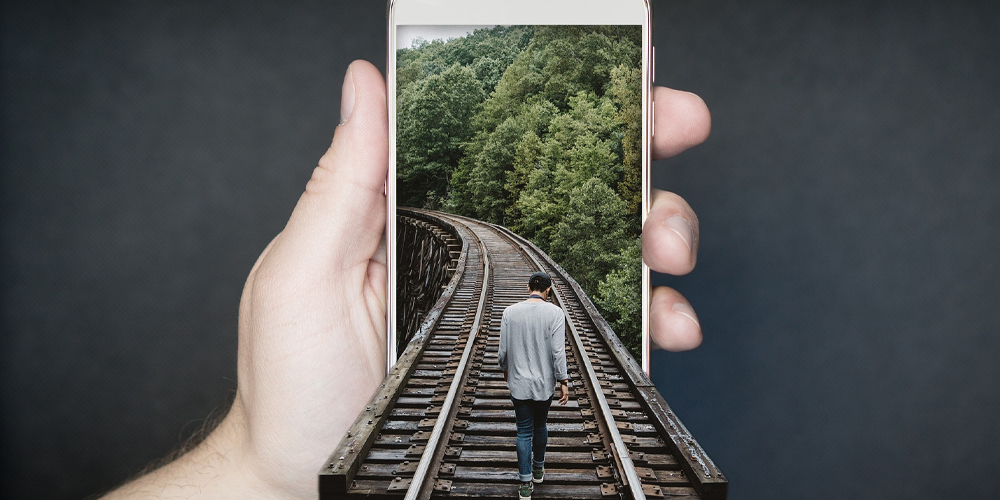 User experience (UX) and user engagement
Remember the story of Stanley and Tracy that we started with – the furniture makers? Yes, user and customer engagement is the trump card of digital marketing in particular and marketing in general. There are no two ways about it. Customers desire to be pampered and treated with the full compliments of royalty. Someone has to attend their needs, clarify processes, give real-time feedback, and consistently fulfill their quest for customer satisfaction.
Customer-focused technologies are breaking conventions, bridging gaps and expanding possibilities, but the user experience has to be spot-on for user engagement to be effective. The more reason the adoption of AR, with all its sights and sounds and even smell, has helped create exciting user experiences that result in effective user engagement with innovation in mobile apps, social media, web browsers, etc.
What transformed the shopping behaviour and experience of Mathew and Cynthia is not far-fetched. Brands like IKEA, Nike, Shopify, Amazon, ASOS, among others, are investing in AR technologies, and these are shaping their customer engagement for good.
Final thoughts
Adapt or die. The marketing ecosystem is in constant change, which is a vital aspect of brand survival. Marketing has responded and gained exponential growth since the advent of digital technologies, helping and supporting brands to build and sustain a presence on the web.
Competition and innovation are the names of the game.
Today's brands are not pulling their punches when it comes to strategies and engagements designed to beat competing brands in generating leads and conversions. The context and content of digital marketing activities and processes are critical. That is why digital marketing has proven to be such a dynamic experience, which seeks the most engaging content and channels to reach consumers. So?
What is your brand doing?
At CELA Technology, we are pushing the right buttons in creating customized experiences for our clients. For example, with CELA Product Showroom, brands are supported with AR and 3D visualization that throw fresh and exciting lights on their products for frictionless experiences for both prospects and customers. CELA will be willing to work with you to integrate AR into how you engage with your audience via their web browsers.